I Wrote These Books For You

My ebooks are designed for e-readers like the Kindle and Nook. If you don't have an e-reader, you can download free e-reader software for your PC, Mac, iPhone, android, iPad, tablet, or other device, so there's no excuse for not reading ebooks.
At Amazon, you also have the option of buying a 6×9 paperback copy of some titles. Trees cost more than electrons, but give you the satisfaction of traditional reading, and it's easy to write in the margins, which I always do when I read.
If you promise to review one of my books, and post the review online, and let me quote you, then please request a free review copy (PDF). Contact me (use the "Contact" menu label) and tell me who you are and why you want to do it. I'll be grateful.
Recent Fiction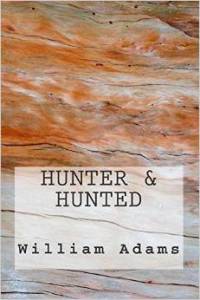 A Seattle businesswoman and archery hunter buys a prehistoric hunting tool. It's a forgery, but somebody believes it's real and wants it. She is hunted but doesn't know by whom. Can she find the real artifact before she is killed? Can she count on help from Artemis, ancient goddess of the hunt? An international thriller with a supernatural twist.
51,000 words. 267 printed pages 6×9 paperback
"…an exciting and informative experience for readers interested in crime, the psychology of the hunt, and the essence of art." — G.A. Ivins, author of The Homicidal Detective.
"…offers insight into the world of women deer-hunters, and is recommended for any woman who enjoys the sport." — Gail Ann Gibbs, author of Sketches in the Air.
($2.99 Kindle ebook; $6.99 paperback)
Amazon: bit.ly/Hunter-Hunted
or search on Amazon for Hunter-Hunted-William-Adams.
Smashwords: www.smashwords.com/books/view/118307 (ebook only)
barnesandnoble.com: bit.ly/Nook-Hunter-Hunted (ebook only)
or search in the Nook Store for  hunter-and-hunted-william-adams
Click here for a  Sample Chapter
---
Pam is a reserved farm girl, but Ruby is her alternate personality, a brash and forward woman, horrifying to Pam, but eventually a partner in seeking revenge on her evil uncle. When the uncle is found dead, Pam panics – did Ruby do it? A Jekyll-and-Hyde tale of psychological suspense.
72,000 words; 369 pages 6×9 paperback
($2.99 Kindle ebook; $9.99 paperback)
Amazon: bit.ly/Wasnt-Me
or search amazon for Wasnt-Me-William-Adams.
Smashwords: www.smashwords.com/books/view/66873  (ebook only)
Click here for a  Sample Chapter
---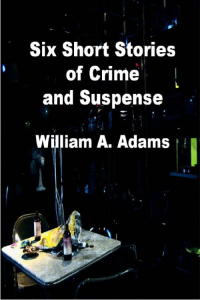 Six Short Stories of Crime and Suspense

17,500 words; ebook
These six stories deal with topics from mass murder to sci-fi. Most involve a crime, usually murder, but all are suspenseful. Most are about 3,000 words, about 10 pages each, just enough to make you think.
Amazon Kindle: $0.99  (ebook)
Amazon: bit.ly/Six-stories
Barnesandnoble.com: bit.ly/Nook-Six-Stories (ebook)
 Smashwords.com: www.smashwords.com/books/view/66873 (ebook)
(No free sample. C'mon, it's only 99 cents)
---
Recent Nonfiction
Click the link below to see the cover, the book description, pricing, where to buy, all that good stuff.  My nonfiction may be too "out there" for most people. But if you're into that — hey, click on!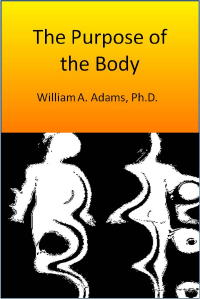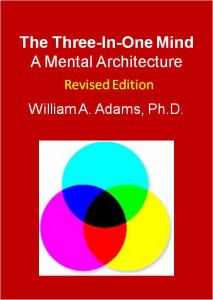 The Three-In-One Mind: A Mental Architecture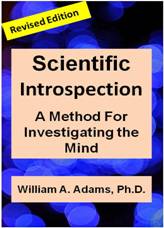 Scientific Introspection: A Method For Investigating the Mind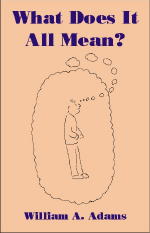 What Does It All Mean? A Humanistic Account of Human Experience