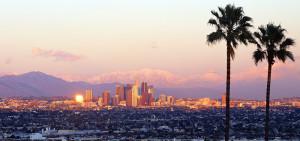 I'm exhausted after selling my mother-in-law's two-bedroom house in Los Angeles. She's downsizing to an assisted-living place and I've become aware again of muscles I only vaguely remember from my youth, after packaging nearly everything and cleaning the place. It's amazing how much stuff can be stored in a garage.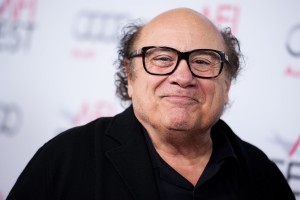 However, as a benefit, it being L.A., one always bumps against the entertainment industry bubbles of life from which we mortals are ordinarily excluded. You just can't avoid it. For example, among the recent trips I've made to the city over the last few years, I accidentally met Danny DeVito and Mickey Rooney.
Rooney was in a restaurant in a fancy hotel (I was staying on a coupon), and this was just before he died and he had blimped into a sphere, unrecognizable except for his voice, which sounded exactly as it did in 1940. I said hello, big fan, and all that nonsense, and he was angry and mean. "Oh yeah? What's the last movie you saw me in?" he challenged. "Young Tom Edison?" I ventured (not being a Judy Garland fan). "Bah!" he said dismissively. Of course he had a right to be angry and mean. He had lost his fortune many times over, most lately to swindlers who took advantage of him. Still, he was Mickey Rooney and I wasn't.
I encountered Danny DeVito at a different hotel, where he was doing a movie shoot. I don't know what movie it was but he was dressed up as some kind of yachtsman, with the blue blazer and sea-captain's hat with scrambled eggs on the visor. He approached a white limo that pulled up to the front of the hotel, and was supposed to greet a tall, slender woman in a shiny red dress who emerged.  I don't know how it was supposed to go because the director kept yelling "Cut!" and everybody went back to the start and the two actors never did talk. I don't know what was wrong with the scene. Looked good to me.
Meanwhile, I was trying to get into my hotel, but my wife and I were nudged away by a crew member who directed us to a side door because "it's a wide shot and you don't want to be in it."  Well, who says we didn't want to be in it? Besides, I was the paying customer at the hotel, not him. Side door, indeed! (Maybe we were the reason the director yelled cut?)
But Hollywood trumps civilian life in Los Angeles, so it was the side door for us. (And I should note, it rained that night and it turns out this fancy hotel had rats in its walls scratching furiously until dawn.  Nothing in L.A. is what it looks like).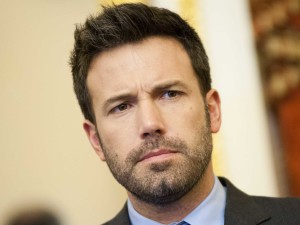 On my last trip, I was supervising/helping the moving guys get my mother-in-law's stuff to a storage locker. During a break, one of the grayed moving guys, in his fifties, I'd guess – ex-con, deeply creased face, fully tattooed, heavily sweating, revealed that he'd moved Ben Affleck once and reported that he was a good actor, but – and here he lowered his voice in confidentiality – his tattoos were lame and had too much color.  Wow, who knew that was a criterion for social judgment? Still, it was titillating to be within so few degrees of separation of the immortals.
Another mover however, topped that story, saying he had moved author Sidney Sheldon's widow several times – practically had an ongoing contract with her for moving. They had five houses around the area extending up to Palm Springs, all of the spreads huge, and every time she downsized he had to move stuff into storage for her. She had rented twelve of the largest lockers in this very storage place into which I was moving my mother-in-law's stuff. Imagine that! Sidney Sheldon's widow's stuff! It could be behind any one of these corrugated doors, I marveled.
"I must have moved fifty million dollars' worth of art," the gray-bearded mover told me (Hopefully it was moved to some other location than the tawdry steel locker complex we were currently working in). "She had impressionists, Picassos, you name it," he said. Nice to know. And nice to know that if you're among the glitterati in Los Angeles, even your moving guys will tell stories. Despite his grunting however, I don't think graybeard will recall anything noteworthy about my mother-in-law's enormous 1960's-era, glass-fronted china cabinet.
These are the coins of conversational trade in Los Angeles, and that's my pocketful.