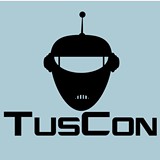 I am still dazed from a weekend-long sci-fi / fantasy conference, Tuscon 42. The name of it looks like a misspelling of Tucson, but it isn't. It's supposed to mean something like TUS (the airport designation) + CONference, hence Tuscon.  Cute, or what?  The "42" refers to the fact that this was the 42d year of the conference, which has become a major regional event.
I attended mostly out of curiosity, since I recently completed my first sci-fi novel. I found that the conference was heavy on fantasy, light on the –fi, and even lighter on the sci -. There were a few science-focused panel discussions, but the panelists generally took little or no responsibility for introducing material or managing the discussions, leaving me to recall that "opinions are like noses: everybody has one." While there were many established scientists, mainly from the Mars missions headquartered at U of A, I didn't learn anything new.
In the fiction-writing panels, the syndrome was the same. Many accomplished writers gave well-worn opinions. So that part of the conference was disappointing.
By contrast, the wacky side of it was amusing and sometimes disturbing. People who enjoy dressing up as their favorite sci-fi / fantasy characters are a sight to behold. And, as the conference took place on Halloween weekend and encompassed the Day of the Dead parade, there was a perhaps understandable conflation of bat-persons, fairies, and space men with pumpkin heads and skeletons.
My favorite part of the conference was the embedded film festival which ran sci-fi films continuously, many of them obscure and hard to find. I was very impressed by  A Message from Mars (1913, UK, 60 min.), beautifully restored, and silent, of course. It really stretched the craft of cinema to maximum effect for that time period. An education in itself.
By the time we got to films from the 1950's (e.g., The Man Who Turned to Stone (1957, USA, 72 min.), it was clear that the emphasis had shifted to 90% story and only 10% cinema craft. The novelty of movies had disappeared and the craft of moviemaking had become invisible, no longer an art form, perhaps because of the rising ubiquity of television.
However, cinema as art eventually came back.  I enjoyed seeing the original, Russian version of Solaris again (aka Solyaris,1972, Soviet Union, 167 min., written by Stanislaw Lem). That is a work of art. And there were some rare films of interest shown in the middle of the night that I had to skip.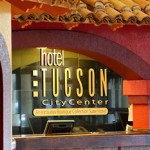 This crazy conference runs all night, though I don't. There are scheduled events at 3:00 in the morning, for example. People get rooms in the hotel so they can enjoy events around the clock, presumably between naps.
I picked up an armload of classic sci-fi books for less than $20 from a local trader in the vendors' hall. I got used novels by Philip K. Dick, Ursula K. LeGuinn, Larry Niven, Robert J. Sawyer, and others. I was surprised to see so many classic novels from the "golden age" of sci-fi are still around. Collectors have vacuumed them up and now offer them for sale, packed individually in baggies as rare literary artifacts. I also got some free back-issues of the famous Fantasy & Science Fiction periodical.
I confess I did not attend the gala concert and burlesque show on Saturday night. Besides it being past my bedtime, I experienced a kind of "conference fatigue." As others have observed, it's a fine line between eccentric hobby and mental deficiency. I'm glad there's a place for all kinds of self-expression, but I don't necessarily want to be part of it.
All in all then, it was the kind of conference one attends as a "romp," quite unlike the other writing and publishing conferences I go to, which tend to the serious, very serious. For that difference, Tuscon-42 was worthwhile.