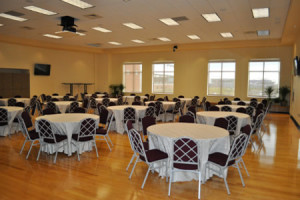 Last day of the writers' conference at Mendocino, CA. I was workshopped today.
What thrilled me about the critique of a chapter from my detective novel is that they bought the world. Lots of comments and suggestions were made about the characters, what they should say, how they should act, how they were motivated, but nobody questioned the scene. It was cops in a cop-bar talking about cases and exercising the status hierarchy, blustering, bluffing, and conning, all to perversely communicate their respect for each other. Everybody totally bought the characters, setting, tone and mood. They were inside my world, kibbitzing about wallpaper patterns. That was my victory.
The most significant criticism, which I could not immediately address, was why my MC was so angry.  The anger came through, but not the reason why. He's angry at being dissed by his father in a public setting, but that just begs the question: what's that all about?  I have the backstory, but it's not on the page, and I don't want all that on the page yet. So that will be a challenge to my writing skill to sort that out.
At lunch I sat with John Lescroart, internationally famous author of courtroom thrillers. His latest, "The Fall," is the 16th in his series featuring detective Dismas Hardy. He's written 25 other novels, 17 of them New York Times bestsellers. I've read at least one, maybe two of his novels because he's always shelved next to John LeCarre, fave thriller writer. I can't remember a thing about Lescroart's books except my reaction was vaguely positive.
And so this authorial superman is sitting there sipping ice tea, reading "Diary of a Wimpy Kid," entranced by it.
"This is really a fascinating story," he explained. "Every time this kid tries to do something, somebody else has already done it. So he's completely ineffective, but not for lack of trying." He was poring over the book page by page, absorbing the pictures, the details. Who knows how that story structure will appear in a future Lescroart novel. Or maybe he's thinking about a graphic novel. He didn't say.
This afternoon I took a great couple of hours on writing for screen vs writing for stage from poet and screenwriter Indigo Moor. We wrote sketches from his prompts. It was revelatory.
I went to the book-signing and grand farewell banquet, had a beer, bought a book (from Moor), chatted up some agents and editors, and sauntered into the still-empty dining hall. When I saw the circular tables (10 chairs to a table) and the ominous speaker's podium, microphone at the ready, and smelled that heavy, moist, oily smell of food in chafing dishes on a buffet table, I decided, first, to sit by the door where I could slip out easily, then realized there was no way I could do that, so I turned in my beer bottle and preemptively escaped.
In the abstract, such events sound worthwhile. Eat and talk to interesting people, how bad can it be? Then you actually talk to a few people and you realize you'll be shoveling rice while hearing the details of somebody's memoir, and the prospect of the next two hours seems daunting. I'm a bad literary citizen. I accept the shame.
Tomorrow I drive through North Coast wine country to Vallejo. In three days I'll be back at my desk, reuniting with the androids, where I belong.